"THE BUDIAKY" presents a new single - a philosophical reflection on the ephemerality of change in the modern world, framed in the robes of surzhik and punk rock

27.04.2021
"THE BUDIAKY" new single "А ТЕПЕР..." is a philosophical reflection on the ephemerality of changes in the modern world, framed in the robes of surzhik and punk rock. The song is ironic and controversial in content and at the same time dynamic, driving and emotional in form. The cheerful, light refrain of the chorus is quickly memorized and doesn't let the listener go for a long time.
The single "А тепер ..." is significant for the music band "The Budiaky", as it is the first single released with the support of the music publisher (Lavina Music), and also because the patriarchs of the Ukrainian underground - Oleksandr Pipa ("BORSCH"), @TRAKTOR [Attraktor duo]) and Dmytro Ostroushko ("Blabba", "Щастя", "Dobro") joined its creation.
The green fly depicted on the cover doesn't contain any hints of the symbols of any political force, any negative associations and concurrences are coincidences and are not intended to insult the honor and dignity of any person.
related news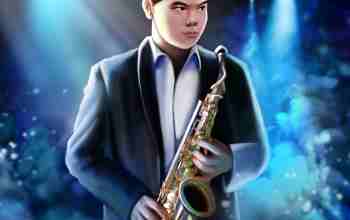 04.03.2021
Expressive jazz sound, modern processing, motives of love and notes of philosophical reflections, seasoned with a powerful life-affirming message – all this is "Shake Up" – the first single of the...
Read more